old page How it works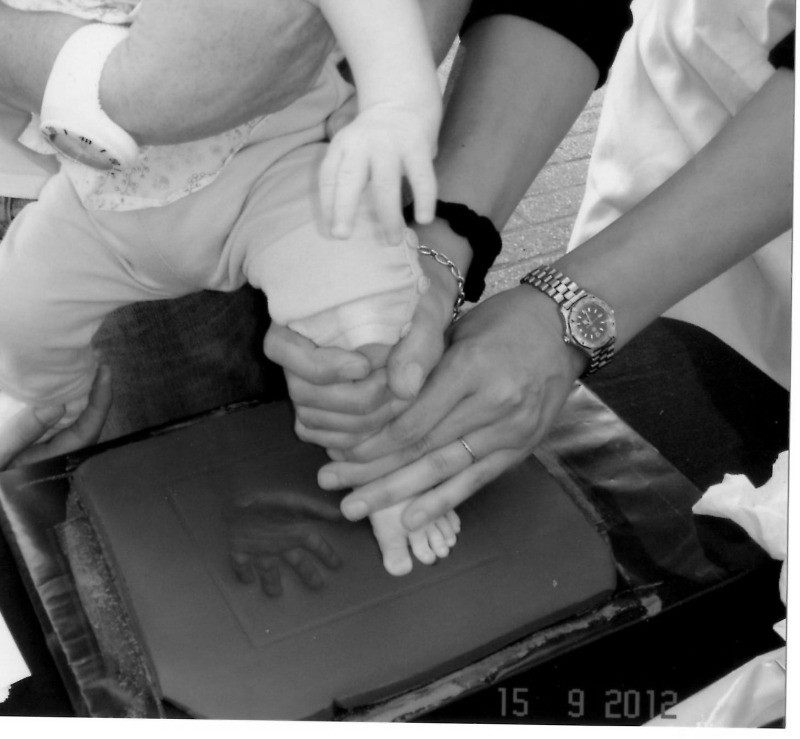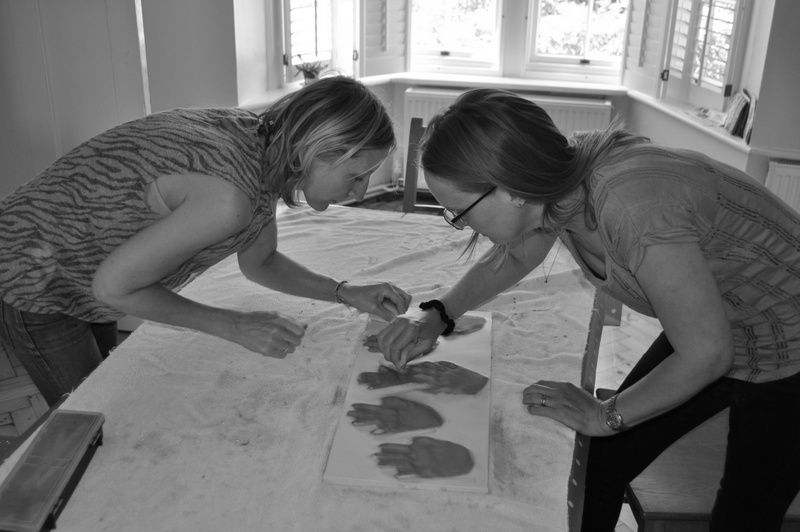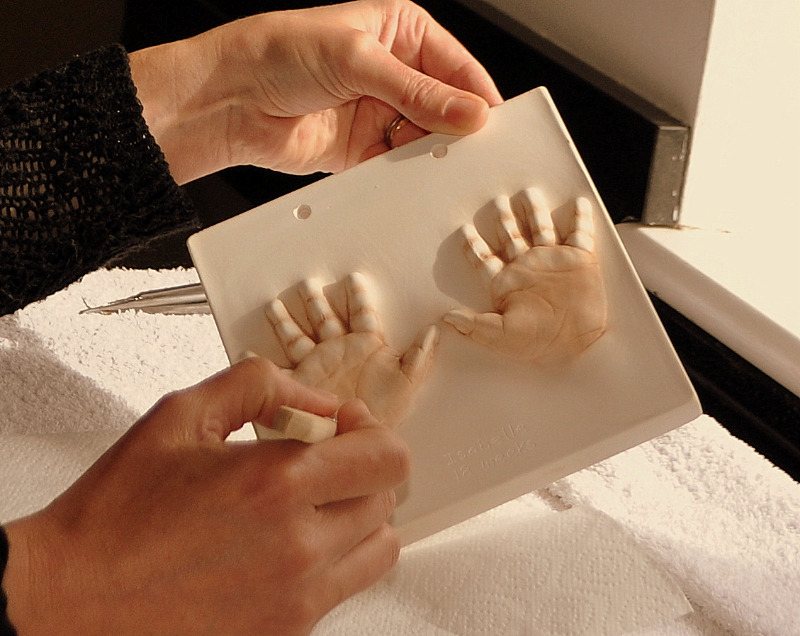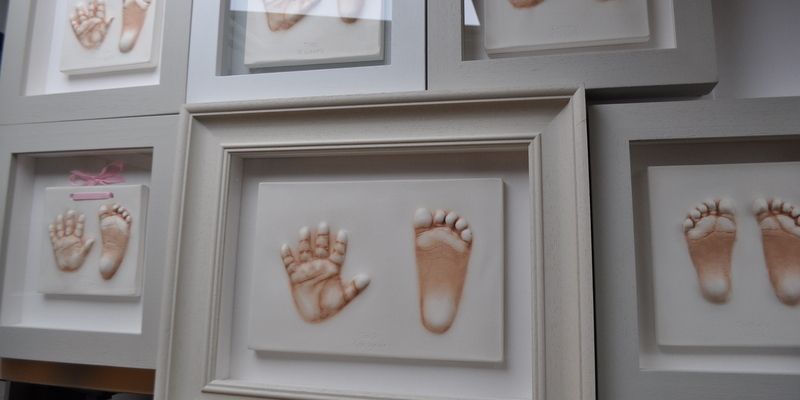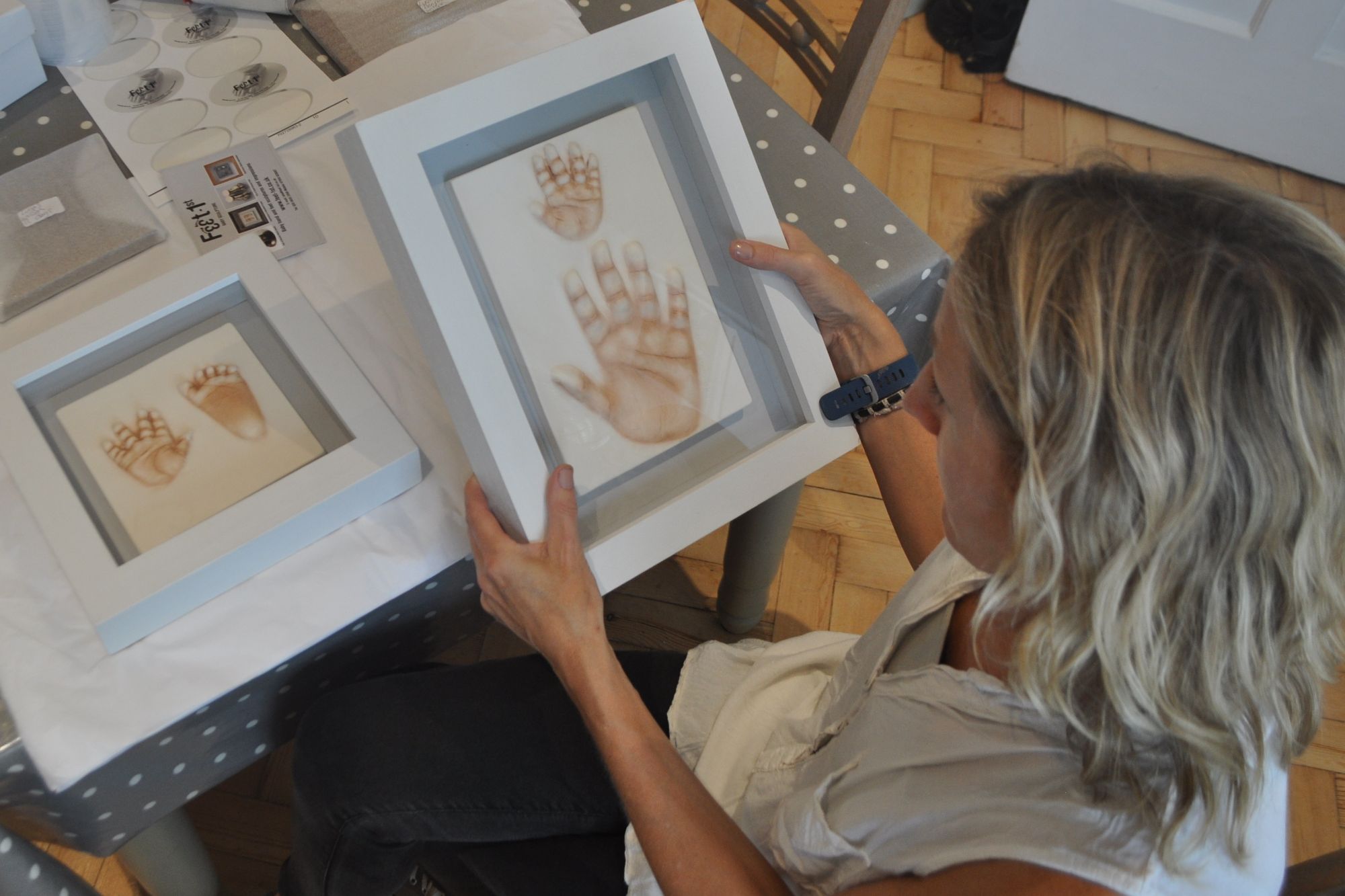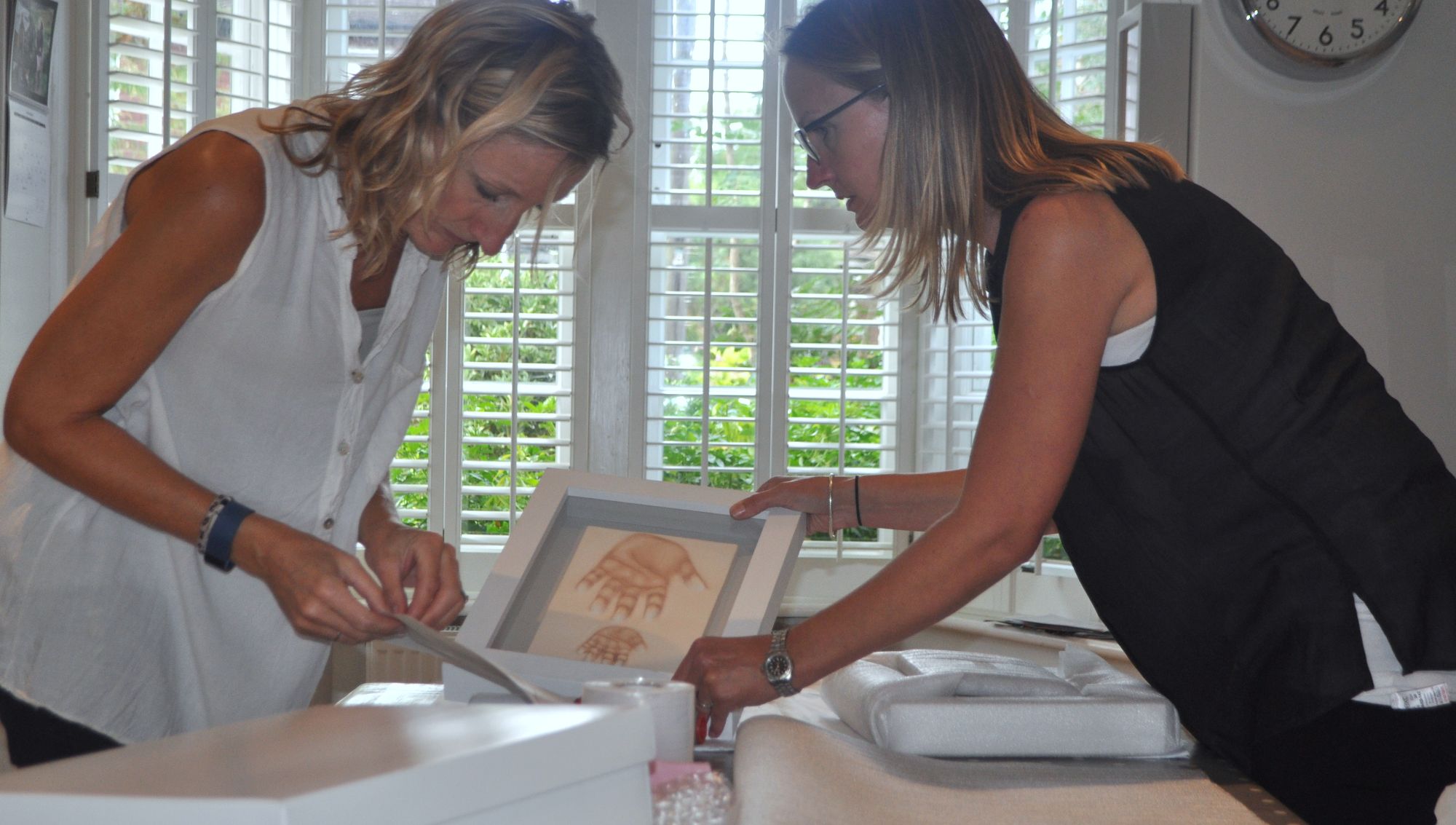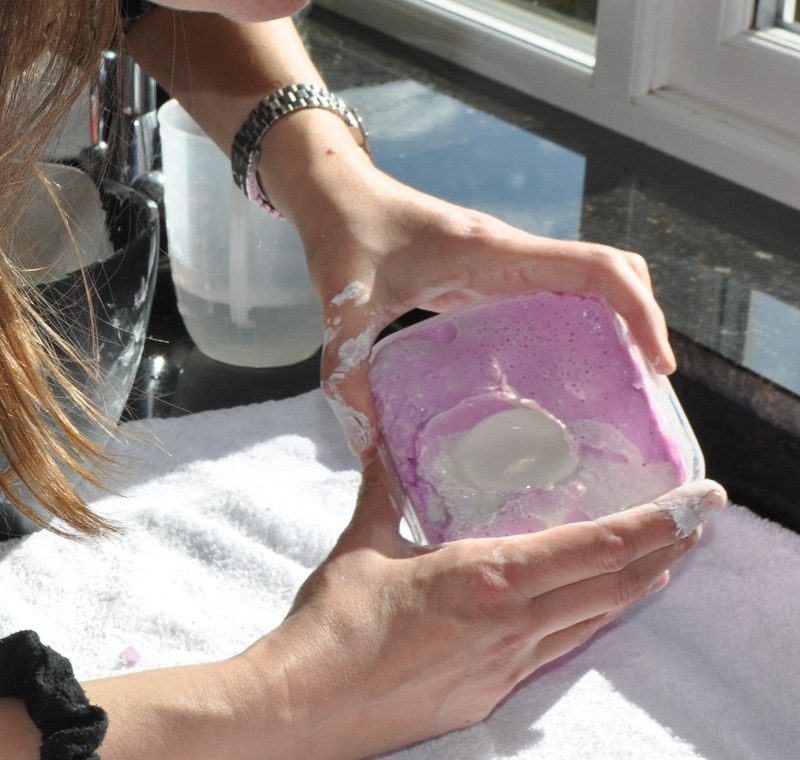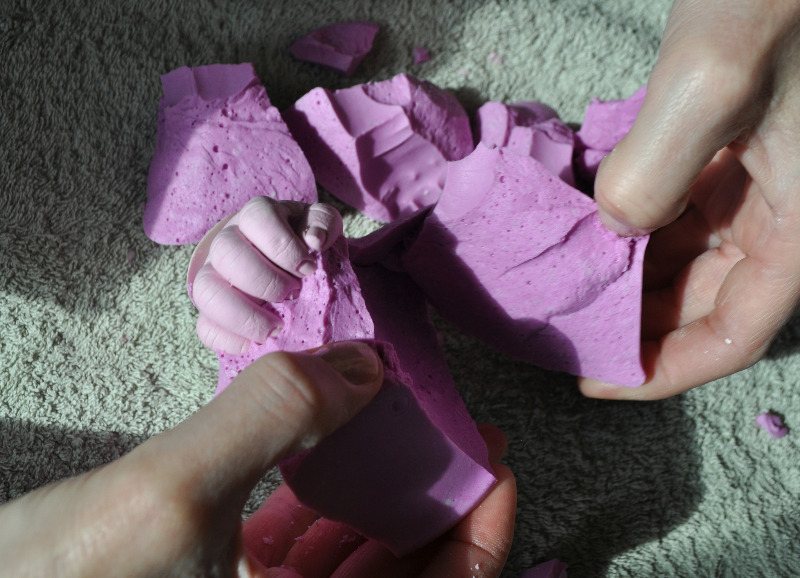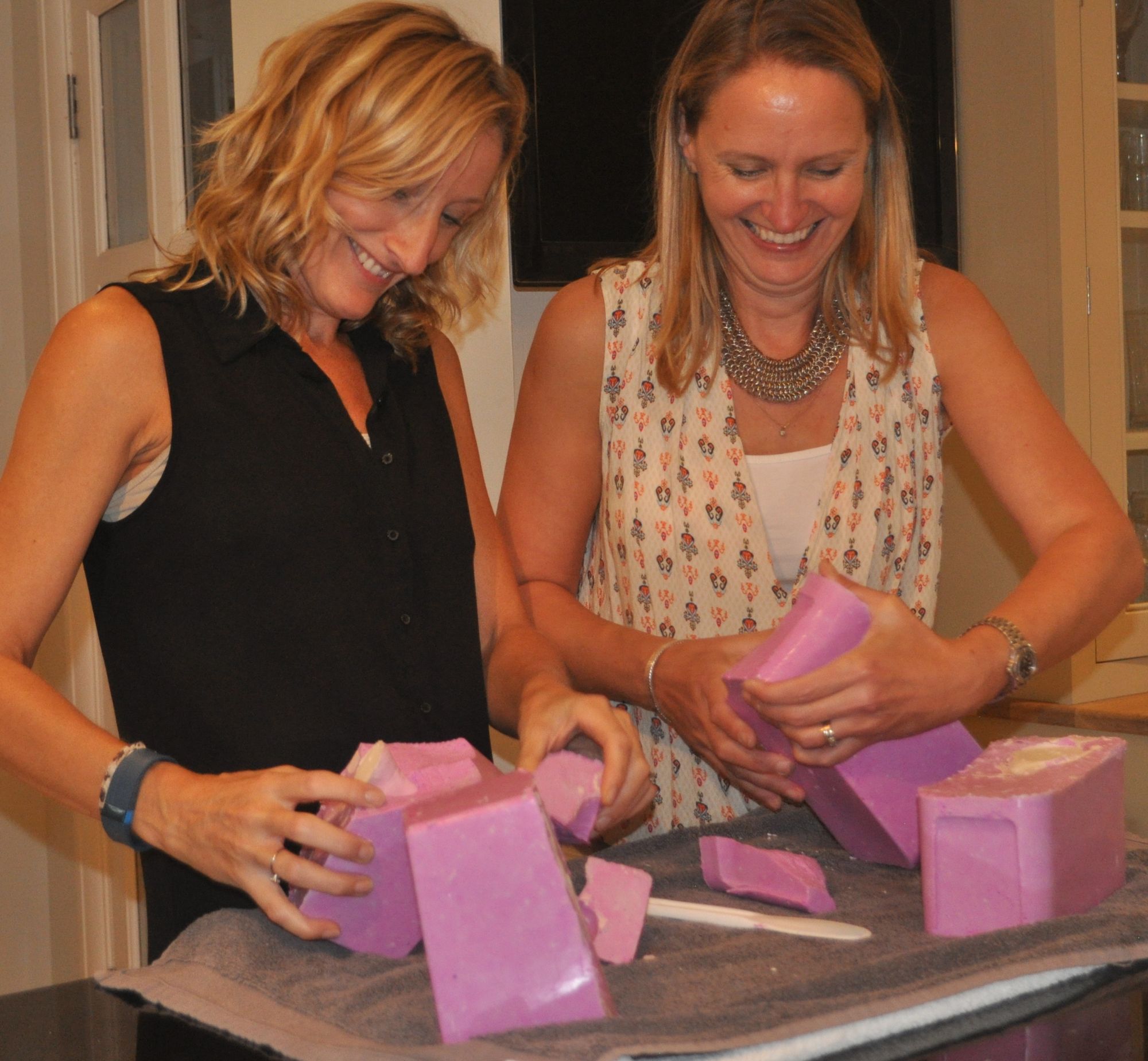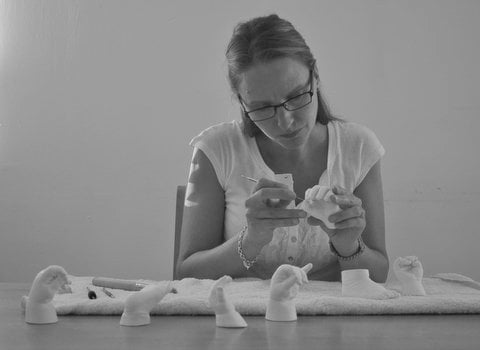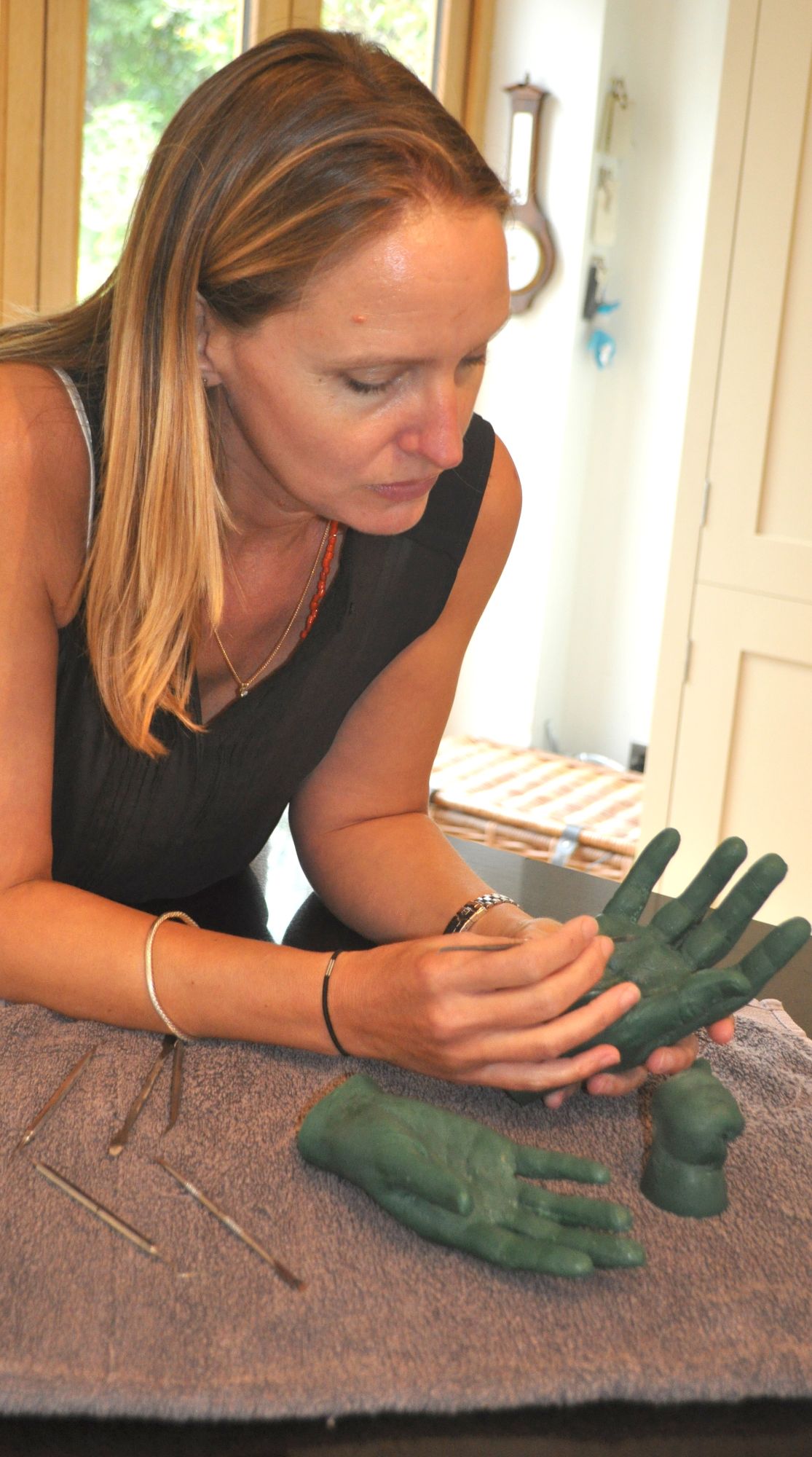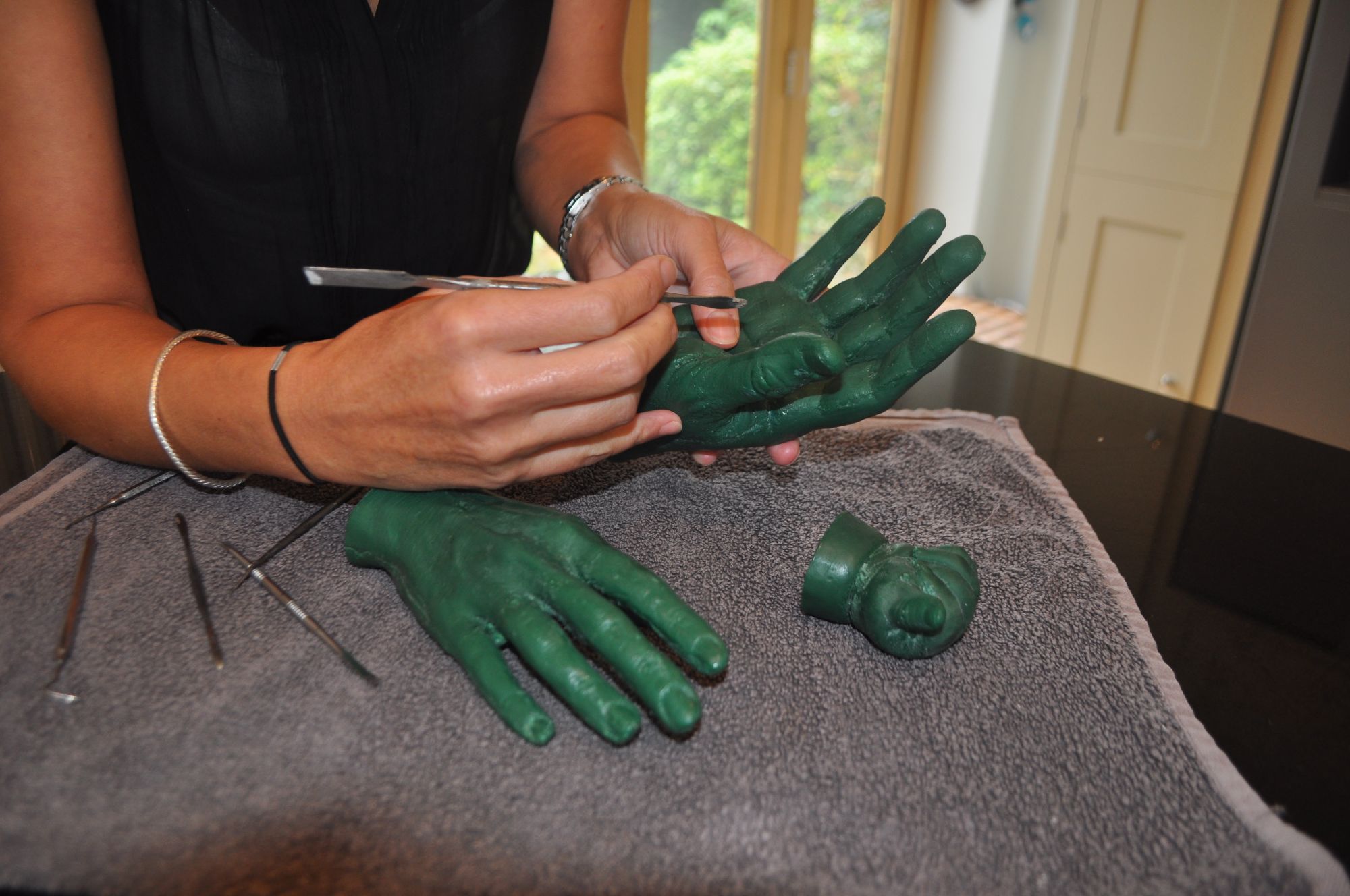 Our 3D Sculptures are made by taking a mould of your baby's foot or hand using Alginate, a skin safe, soft setting solution, we have used for over 10 years. We have our alginate specially mixed for us. A protective barrier cream is used on the skin prior to the casting taking place. The castings appointment for 3d castings is done in the mornings and usually takes around an hour for 2 castings. It doesn't matter if your child wriggles, or needs a feed, and they don't have to be asleep it only takes a few minutes per mould. 3D plasters are usually ready in approx, 4 weeks, framed 8 weeks. Resins and glass work ready in 10 weeks. Bronzes ready in 12 weeks.
Our impressions, are taken in a quick and easy way, we simply press your children's hand or foot into a soft terracotta clay and that's their bit done! Impression appointments are in the morning and usually take around 40 minutes. All the rest is done by us. Turnaround time for impressions is 3/4 weeks for hanging impressions. approx. 8 weeks for framed impressions. We can take impressions from approx. 2 weeks in age upwards.
A bit about us...

Feet-1st is a family run business run by Chloe Constantine and Pippa Campbell. We have been making impressions and sculpture castings for over 10 years. We use carefully selected suppliers for our materials, frames, foundry and Glass work, all other aspects of the casting process, we produce ourselves. We spend 50% of our time on the road on home visits, the other 50% of our castings are taken from either of our homes in Sutton, Surrey or in Tooting, near Streatham.

Pippa has a strong art background, working in the art department for commercials, documentaries and short films 13 years. She has also worked on large scale events and for a well known interior design company, before training and moving in to casting and sculptures. Pippa has an HND in Art and Design and has two children, aged 16 and 13 years old.

Chloe has a business and project background working in the TV industry in production for 10+ years, moving in to the events for 5 years, before training in casting and joining forces with Pippa to start up a business of their own. Chloe has 2 children, 10 and 8 years. Feet-1st has full Public Liability Insurance and both of us have fully updated police disclosure forms (CRB) from working locally with children and schools.